Data Security - Local Server VS Cloud Computing
Posted on 2015-04-24 by Raluca G.
Databases are necessary for any company, as employees, managers and accountants operate databases everyday. Did you know that you can prevent database damage and database loss with cloud computing? Learn how you can always have your data safe, without any effort and without having to depend on a certain location and a certain computer.


Risks of working with databases with a "classic" program
Storing and manipulating data on an installed program on a computer is always uncertain , since data can be lost very easily from various causes , such as computer failure , or viruses. Suppose that you work in a database and the power supply suddenly interrupts. Obviously , all your work from the last "save" will be lost. This event can become just an unpleasant memory with ExpertAccounts , which is a cloud computing ERP, where all data will be saved automatically , so that you can continue your work without any problem .


Working with databases without risks - with cloud computing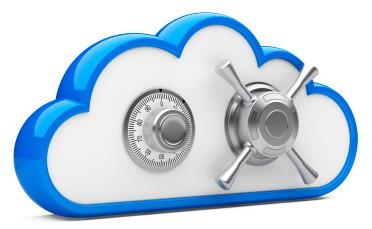 Many think that it is dangerous to have " data on the internet ", in cloud . Well, that's completely wrong. The most dangerous is to have data on your PC or on your server linked to the Internet, if you don't know how to secure it. ExpertAccounts puts a high value on security, and rely on professionals with experience in security matters. The difference between cloud data security and the security from you computer is similar to the difference between the guard from a bank and the one at your house. Data security is our main goal, which is secured by SSL encryption, similar Internet Banking systems .

At ExpertAccounts , your data is stored on servers located in the EU, in industrial grade data centers with redundant power supply and multiple connections to the Internet, 99.99 % up -time guarantee , non- stop monitoring , video surveillance and permanent security provided by security staff.

Another advantage of cloud databases is that they can be operated only by persons who have access to them, based on user name, password and access level. This is how you can know who, what and when operated in your cloud database. Access to the database is encrypted , so it can not be intercepted by third parties, and database backup is daily performed on servers located in different geographic locations.

Therefore, you don't have to worry anymore about your data with cloud computing ERP ExpertAccounts, as you have daily automatic data back- up , you no longer have to depend on a certain PC and all of your data is constantly secured.
More info:
Business Process Automation